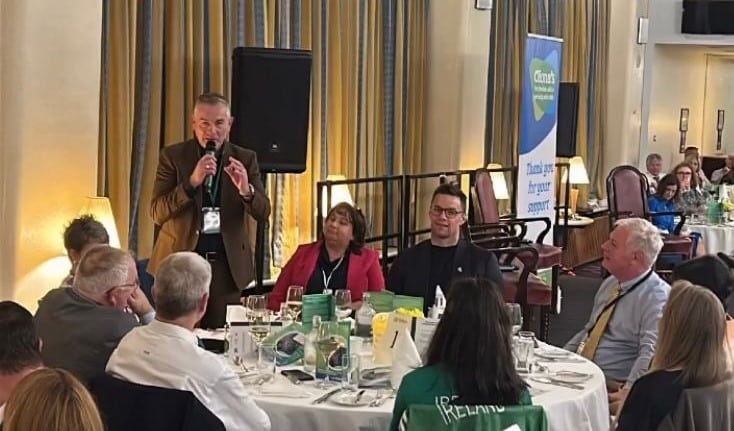 Cliona's were very  honoured to be hosted by Ceann Comhairle, Seán Ó Fearghaíl at a dinner in Leinster House recently with special guests Niall Breslin, Kelly Harrington, John Kiely, MC Brendan Courtney.
There were many wonderful corporates and guests in attendance all of who were extremely moved by Cliona's  CEO & Co- Founder Brendan Ring sharing the origins of Cliona's by speaking about Cliona, their journey as a family with her, the needs of the many families on that same difficult journey, how Cliona's is trying to make a difference , and how all of them could make a bigger difference with us.
It was a very special night and we are extremely grateful to have had this unique platform to share what we do and why.
Thank you to all at the Ceann Comhairle's office for giving us this opportunity. & to Conack Construction for their sponsorship.
Thank you to our special guests and incredible MC Brendan Courtney and to our sponsors.
A thank you also  to Karen Karen from Kick Off Event Management and Niall O  Carroll for all their work in ensuring this was a very successful & special n ight