Cliona's Foundation are the Charity Partner of Adare To Survive Sunday 24th September for the 5th year running and we want it to be our biggest troop yet!
Complete the 7.5km or 15km military style obstacle course in Purple and help support families of children with a life limiting condition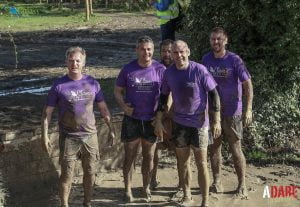 In addition to your ATS Combat Pack you will also receive your Purple Platoon T Shirt, Platoon Refreshments, Platoon Massage (if needed) and be part of a great team
Invite your friends, family and colleagues to join you on this mission and help make this our largest ever squad.
It's a fantastic fun day out getting dirty where everyone helps each other getting around the course.
Registration is now open here and you can also pledge monies to Cliona's Foundation online while registering
Contact us now at [email protected]  if you want  to help us help others