Are you ready to participate in an exciting challenge and also raise much needed funds for the families of children with a life limiting condition?
Well then you can climb for Cliona's Foundation and help us help some of the  30 families that we currently have on our waiting list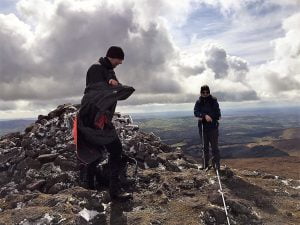 The Cliona's Foundation Galtymore challenge will take place on Saturday 28th October and the Foundation is looking for 50 people to walk with them and raise €200 , all of which will go directly to our families
Galtymore is a 919 m mountain on the border between counties Limerick and Tipperary.  It is the highest of the Galtee Mountains and the 14th highest peak in Ireland.  The views from the summit are spectacular
The walk will commence from and return to the car park in Skeheenarinky which is 11km from Mitchelstown and ground conditions will consist of some rocky path and open moorland.It will  take approximately 4-5 hours to complete  and requires a good level of fitness.
The Foundation would  love to hear from individuals, walking groups or Companies that might register for this as a personal challenge or a team building/bonding exercise. while helping others at the same time .
Kicking off at 9am from the car park all participants will receive a complimentary packed lunch and drink compliments of Carambola, a Cliona's Foundation neck warmer, the services of the excellent guide Mike Moroney and  also a certificate confirming and acknowledging  completion of the challenge and support of Cliona's Foundation.
To register or get further information  please contact us by email at [email protected] or by calling 061 – 331333
Preregistration is essential