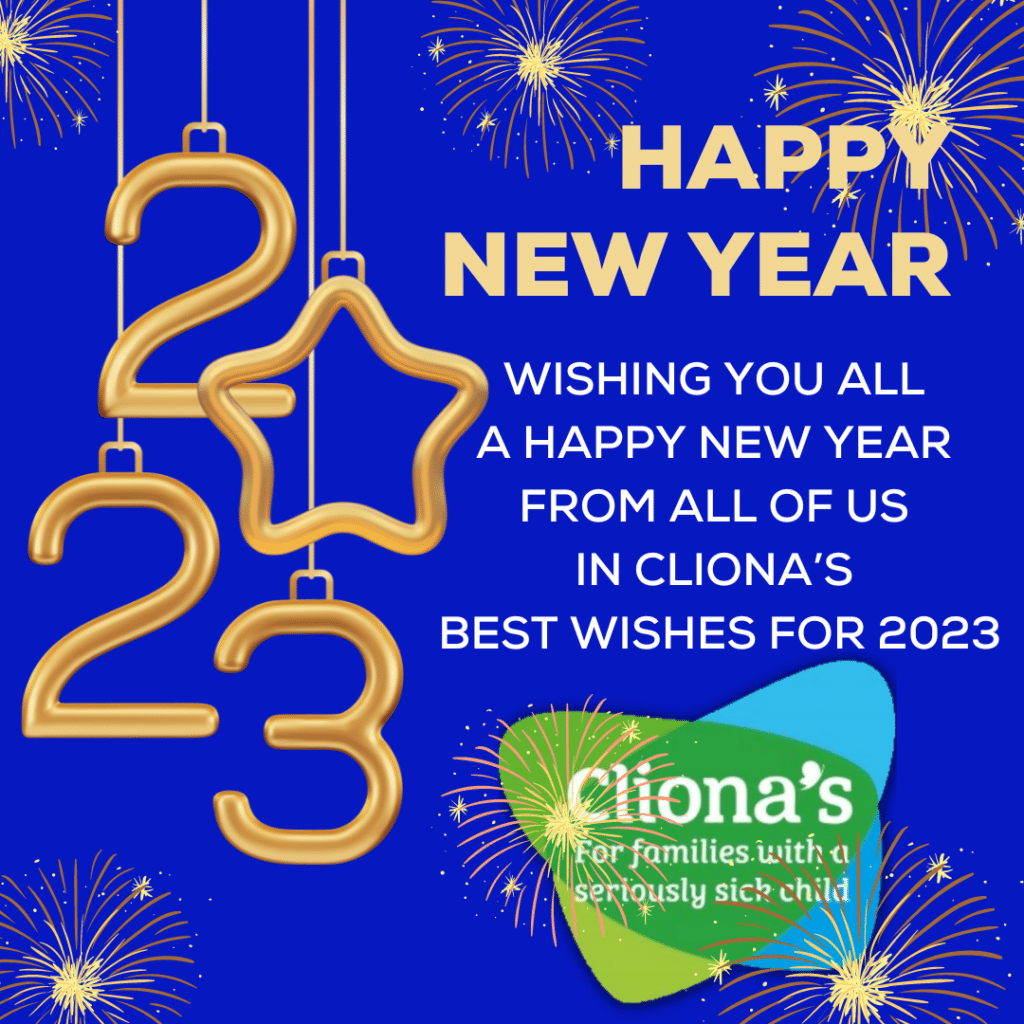 As we start into a New Year the team in Cliona's want to thank you for the amazing support we have received during what has been a hectic but amazing 12 months where we were carried through the year by the most amazing of people, local communities and fantastic corporate support from all over the Country
It was a Year when the journey of families caring for a sick child were given a much deserved platform with the airing of " Ireland's Forgotten Families" on Virgin TV, which gave people an insight into their lives, their struggles, their strength and love, and why they need & deserve support.
It was the Year of fantastic Corporate Partnerships and events in Dublin, Cork & elsewhere which raised amazing funds but also increased awareness of Cliona's to so many more people , what we do and why.
It was the Year of "Faiths Project" and a dream garden for a special girl
It was the Year of Rory the Owl , who flew off the shelves in Dunnes Stores raising funds but also helping children & adults with their anxiety.
It was the Year of ordinary generous people going the extra distance for Cliona's through their organisation and participation in so many different events .
It was the Year of so many more people feeling & understanding what we do .
It was the Year when we supported 165 families and distributed over €400,000 – the largest since founded in 2008
We have been privileged to have met the most amazing people who's words of encouragement and support have inspired, enlightened & humbled us.
To the families who have allowed us in to their lives we hope our small help eased some pressure and you will be in our thoughts as we move in to 2023 as are all those children that left us in 2022.
Thank you to everyone that has joined the Cliona's family over the last 12 months
We wish you all a Very Happy and Healthy New Year and look forward to 2023 with huge positivity and hope when we in Cliona's will be shouting even louder on behalf of all those families that deserve so much more as they care for their child.